My name is Don Peek, and I am the owner of Coastland Technologies.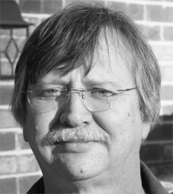 This is a profitable owner-operated business.  We have been in business sense 1999. 
Over 95 percent of our current customers are here by referral, or are repeat customers.
We think that says a lot. 

Coastland Technologies was built on the principle that if we give great service for a fair price, we're going to have customers that like us so well they will tell others about us.  Yes, we advertise, with today's market, you can't afford not to, but most of our customers are referrals.
We own our own servers and we have them collocated with backup to a cloud account.  By owning our own servers, we have complete control of how your site is hosted. 
Conact and Mailing Information
Coastland Technologies
4820 Kiowa Lane NW
Cleveland TN 37312
Phone :423-728-3199